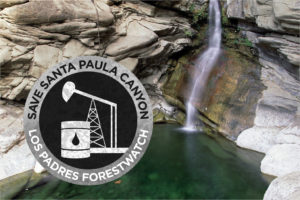 In 2015, a plan to drill 19 new oil wells in Santa Paula Canyon adjacent to the Los Padres National Forest was approved by the County of Ventura Board of Supervisors despite public outcry over the proposal.
More than one thousand concerned residents and experts wrote letters opposing the project. When County Planning staff approved the project with few changes, the groups filed an appeal to the County Planning Commission. Then the Commission approved the project and the groups appealed to the County Board of Supervisors. In October 2015, the Supervisors – in a split 3-2 vote – allowed the drilling project to move forward.
Less than a month later, ForestWatch, Citizens for Responsible Oil & Gas (CFROG), and the Center of Biological Diversity (CBD) filed a lawsuit in Ventura County Superior Court naming the County, California Resources Corporation, and Texas-based Seneca Resources Corporation alleging that the County's approval violates the California Environmental Quality Act (CEQA). The case has proceeded slowly, with groups filing opening arguments in February of this year. And on Monday, September 11, we will make oral arguments in front of a judge. A ruling is expected sometime in late September or early October, although a tentative ruling may be issued a few days before oral arguments are made. We are being represented by Chatten-Brown & Carstens of Los Angeles.
Additionally, ForestWatch appealed a Zoning Clearance issued for the project by the Ventura County Planning Commission in October 2016 – one year after approving the new drilling. This clearance would have allowed the companies to move forward with starting the new drilling, but our appeal placed the project on hold. A Planning Commission hearing for our appeal is scheduled for Thursday, September 7.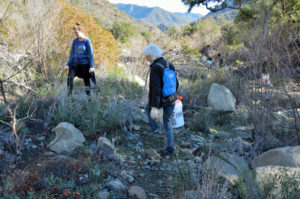 In the meantime, ForestWatch will continue to work on addressing other issues in Santa Paula Canyon such as trash and graffiti. We will be hosting a Santa Paula Canyon Appreciation Day & Cleanup on Sunday, September 10 from 8 am – 1 pm along the popular hiking trail off Hwy 150. Along with CFROG and CBD, we will be providing information about the issues affecting Santa Paula Canyon. This event will be free and open to the public, so anyone can stop by our booth along the trail to learn more and pick up water, snacks, and supplies to help clean up trash while they hike. Click here for more information about the event.
Stay tuned for updates on this fight to save Santa Paula Canyon!