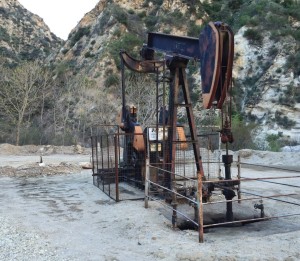 On June 2, 2015, the Ventura County Board of Supervisors considered two appeals filed by Los Padres ForestWatch regarding five wells near Piru and two wells near the Hopper Canyon National Wildlife Refuge. Our appeal challenged the County's decades-long practice of routinely approving oil wells without any public notice or environmental review. After hearing testimony and considering the matter for several hours, the Board denied our appeal and approved the wells, despite their close proximity to Hopper Creek and known nesting and roosting sites for endangered California condors.
While denying our appeal, the Board did direct County staff to schedule a study session on how to address so-called "antiquated" permits that have been on the books for a half-century or more. These permits do not contain any limits on the number of wells that can be drilled, have no expiration date, and do not contain any measures to protect wildlife and the environment. This study session has the potential to motivate the Board of Supervisors to call for stronger protections for condors and other imperiled wildlife. Until these permits are modernized, ForestWatch will continue to keep a watchful eye on any new wells that are approved close to condor habitats and remote canyons in and around the Los Padres National Forest.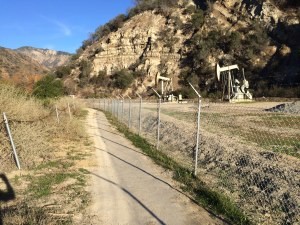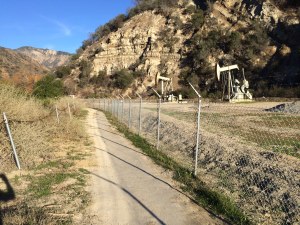 On June 11, 2015, the Ventura County Planning Commission considered ForestWatch's appeal challenging the approval of 19 new wells in Santa Paula Canyon. The wells are proposed alongside one of the most popular trails in the Ojai Ranger District, serving as a gateway for thousands of visitors each year who come to the area to visit its striking canyons and majestic swimming holes and waterfalls. After a daylong hearing, the Commission denied our appeal, even though this facility has a long history of permitting violations and does not currently comply with the County's Zoning Ordinance. ForestWatch immediately filed an appeal to the Ventura County Board of Supervisors, and is prepared to fully pursue any legal remedies to ensure that Santa Paula Creek is protected from runaway oil drilling. The appeal hearing date is set for October 2015.
As we prepare for this upcoming hearing, we'll continue to monitor the approval of new wells in some of the most remote, environmentally sensitive areas near the forest, and will take action when necessary to protect our region's open spaces and wildlife from the harmful effects of fracking and oil development.