JEFF KUYPER
Executive Director
Jeff is the Executive Director of ForestWatch, and brings more than fifteen years of experience in legal and policy advocacy on behalf of the environment. Before founding ForestWatch, he worked as a Legal Analyst at the Environmental Defense Center, a non-profit law firm in Santa Barbara. Jeff holds a Juris Doctorate degree from the University of Oregon School of Law, with a certificate in Environmental and Natural Resource Law. He has worked with several of the West's leading public interest environmental law firms, including the Western Environmental Law Center in Eugene, Oregon and Advocates for the West in Boise, Idaho.
LAURA ALBERS
Wild Heritage Program Director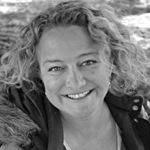 Born and raised in Santa Barbara, Laura now calls San Luis Obispo home and enjoys exploring the area's forests and wilderness with her children. With experience that includes roles as Executive Director for Leadership San Luis Obispo, Program Director for Outside Now, and Naturalist for Kern Environmental Education Program, Laura now implements public outreach and education efforts in support of wilderness protection in northern Santa Barbara and San Luis Obispo counties as part of our Central Coast Wild Heritage Program. She earned a bachelor's degree from Pepperdine University, and is currently pursuing a Master of Public Administration for Nonprofit Management from the University of Southern California. With over 20 years' experience in educational and nonprofit organizations, Laura's passion for the central coast's wild places helps her to connect many of the wilderness and nature movements growing in our communities.
CRAIG R. CAREY
Director of Outreach and Outdoor Programs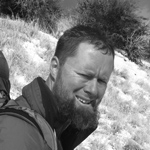 Craig is ForestWatch's Director of Outreach and Outdoor Programs, and leads the organization's volunteer habitat restoration, trails, clean-up, and youth projects in the Los Padres National Forest and Carrizo Plain National Monument. He also oversees the Lost Trails program, which seeks to restore historic public access to several currently-closed trails and trailheads leading into the Los Padres National Forest. Craig graduated from UCSB with a degree in history, and is the author of Hiking and Backpacking Santa Barbara and Ventura (Wilderness Press, 2012). He's wandered our local backwood his entire life, is an active trail volunteer, and has led countless trips into the Los Padres backcountry with local scouting and youth groups.