JEFF KUYPER
Executive Director
As one of the original founders of ForestWatch, Jeff brings more than twenty years of experience in legal and policy advocacy on behalf of wildlife, public lands, and the local communities that depend on them. Jeff holds a Juris Doctorate degree from the University of Oregon School of Law, with a certificate in Environmental and Natural Resource Law, and a Bachelor's degree in Environmental Studies from UC Santa Barbara. He has worked with several of the West's leading public interest environmental law firms, including the Western Environmental Law Center in Eugene, Oregon; Advocates for the West in Boise, Idaho; and the Environmental Defense Center in Santa Barbara, California. Jeff first set foot in the Los Padres National Forest in 1995 and was immediately struck by its untouched landscapes, free-flowing rivers, and diverse wildlife. He lives in Santa Barbara and enjoys spending time with his family, cooking a delicious meal, listening to his favorite music, and hiking cross-country in the Sierra.
SERENA KELSCH
Director of Membership and Advancement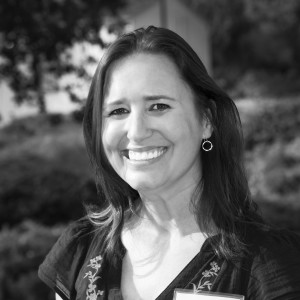 Serena brings more than 15 years of experience building and nurturing relationships in the community to support nonprofits in meeting their mission. Serena's work ranges from Fund Development at the Channel Islands YMCA; leading fundraising, volunteer, and construction efforts at multiple Habitat for Humanity affiliates; and facilitating health and education strategic planning at OGRA Foundation in Kisumu, Kenya. As a long-time resident of the Central Coast, Serena's love for the Los Padres National Forest drew her to ForestWatch. As Director of Membership and Advancement, Serena works with the local community to engage and raise the resources necessary to protect and preserve our local heritage. She holds a Master's in Public Administration with a focus on International Development Management from Middlebury Institute of International Studies Monterey, and a Bachelor of Arts in Cultural Anthropology from University of California Santa Barbara.