JEFF KUYPER
Executive Director
As one of the original founders of ForestWatch, Jeff brings more than twenty years of experience in legal and policy advocacy on behalf of wildlife, public lands, and the local communities that depend on them. Jeff holds a Juris Doctorate degree from the University of Oregon School of Law, with a certificate in Environmental and Natural Resource Law, and a Bachelor's degree in Environmental Studies from UC Santa Barbara. He has worked with several of the West's leading public interest environmental law firms, including the Western Environmental Law Center in Eugene, Oregon; Advocates for the West in Boise, Idaho; and the Environmental Defense Center in Santa Barbara, California. Jeff first set foot in the Los Padres National Forest in 1995 and was immediately struck by its untouched landscapes, free-flowing rivers, and diverse wildlife. He lives in Santa Barbara and enjoys spending time with his family, cooking a delicious meal, listening to his favorite music, and hiking cross-country in the Sierra.
SERENA KELSCH
Director of Membership and Advancement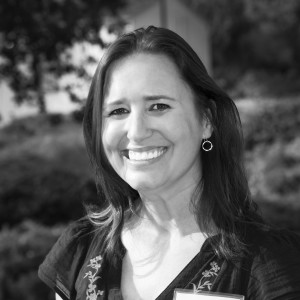 Serena brings more than 15 years of experience building and nurturing relationships in the community to support nonprofits in meeting their mission. Serena's work ranges from Fund Development at the Channel Islands YMCA; leading fundraising, volunteer, and construction efforts at multiple Habitat for Humanity affiliates; and facilitating health and education strategic planning at OGRA Foundation in Kisumu, Kenya. As a long-time resident of the Central Coast, Serena's love for the Los Padres National Forest drew her to ForestWatch. As Director of Membership and Advancement, Serena works with the local community to engage and raise the resources necessary to protect and preserve our local heritage. She holds a Master's in Public Administration with a focus on International Development Management from Middlebury Institute of International Studies Monterey, and a Bachelor of Arts in Cultural Anthropology from University of California Santa Barbara.
BRYANT BAKER
Conservation Director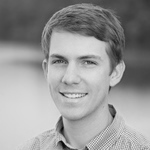 Bryant joined ForestWatch in 2016, bringing over eight years of experience in land and water conservation, community outreach, and soil and water research. He holds a Master's in Environmental Science and a Bachelor's in Environmental, Soil, and Water Science from the University of Arkansas. Bryant previously led efforts at a nonprofit conservation organization to help private landowners and public land managers adopt land and water conservation practices in the watershed of a large drinking water source in Arkansas. He also worked as a Research Associate at the University of Arkansas, conducting biogeochemical research in streams and reservoirs. As the Conservation Director, he manages ForestWatch's conservation programming aimed at protecting the Los Padres National Forest and other public lands in the region. Bryant lives in Goleta and enjoys hiking the rugged Central Coast landscape with his dog and exploring the many wonderful public lands of California.
REBECCA AUGUST
Public Lands Advocate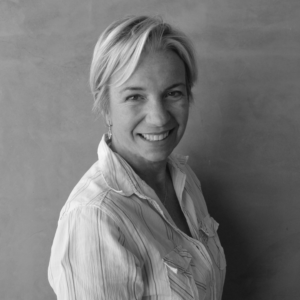 Rebecca has spent her career engaging the public, but over the last decade, her work has focused primarily on activism and community organizing, building local support for environmental and social issues. With a BFA in Communication Design from Parsons School of Design, she has used digital platforms, art, and community organizing to co-found two complimentary local advocacy groups, to help launch a fracking ban, and to lead successful grassroots campaigns against oil development and air pollution in North Santa Barbara County. Rebecca loves to hike and backpack and paint the Los Padres National Forest, which serves as a backdrop to her home in the Santa Ynez Valley. As Public Lands Advocate, she engages communities and decision makers throughout the Los Padres region and beyond in the protection of these iconic landscapes, and public land throughout the region.