ALLAN MORTON
President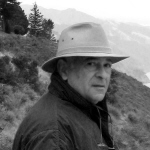 Allan has been practicing law for more than forty years, primarily in family law and formerly in business litigation. He graduated from Cornell University with a degree in Government and then attended UCLA School of Law where he was a member of the Law Review. His interest in the Los Padres goes back to the early 1970s when he started hiking and backpacking in the San Rafael Wilderness and around Ojai. "I cherish this beautiful place and want to help preserve it," says Allan. "It is truly a treasure next door." Allan currently lives in Santa Barbara with his wife, where he enjoys the beauty of our natural places, and classical music, theater and art.
RUSS RADOM
Vice President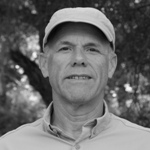 Russ has enjoyed and appreciated the Los Padres National Forest since childhood, where he hiked and backpacked at several locations near his family's home in the Santa Ynez Valley. After graduating with a degree in Natural Resources Management from Cal Poly SLO, Russ worked as a park ranger in California and Arizona prior to returning to school to get an MBA. Upon graduation from business school, he joined a large technology company where he had a long career and held senior executive positions in the US, Europe and Asia. Now retired, he enjoys being back on the Central Coast with close access to wonderful outdoor recreation opportunities. "The Los Padres is a great public asset, and I am delighted to be part of the organization that is focused on protecting it" he says. He has served on other non-profit boards, and continues to contribute his time with various local organizations. His passion for the outdoors includes interests in hiking, biking, running, surfing, fishing, and travel.
PATRICIA KROUT
Treasurer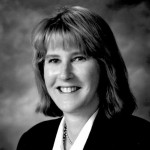 Patricia Krout has been practicing accounting for more than thirty years and is a Partner with McGowan Guntermann, the oldest accounting firm on the Central Coast. She grew up in Santa Maria and spent much of her childhood hiking in the Los Padres National Forest. Patricia received her degree in business economics from U.C. Santa Barbara, and earned her Master's Degree in Taxation from Golden Gate University. "I discovered at an early age that being outdoors is my best stress relief," says Patricia. "We need to do everything we can to protect our backcountry so that we still have places to relax and reconnect." Patricia enjoys volunteering for several local nonprofit organizations, gardening, spending time with her dogs, and birdwatching.
TERRI LAINE
Secretary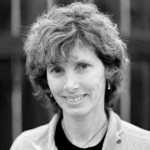 With a background in graphic design and photography, Terri directs the production of printed materials at Patagonia in Ventura. She grew up in Arizona and attended Arizona State University before graduating from Art Center College of Design in Pasadena. Terri has hiked and biked many of the trails in the Los Padres backcountry, as well as cycled through most of the West. "Our backcountry is special and I love being a part of an organization whose mission is to protect this incredible resource," says Terri. She lives in Oak View with her husband and two children, and enjoys backpacking, yoga, photography, gardening, and the outdoors.
RACHAEL BARKLEY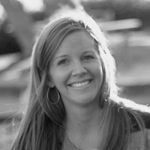 Originally from San Diego, Rachael's love for the outdoors began as a young child. She studied dance at UC Santa Barbara, and received her Master's degree in Clinical Psychology from Pepperdine University. Rachael previously worked as a counselor and is currently a full-time stay at home mom with her husband and two children (soon to be three) in Ventura. "As our kids grow up, we look forward to spending even more time exploring and appreciating the great outdoors. It's essential that we have groups like ForestWatch to preserve these precious lands and rivers that surround us for future generations to enjoy." Her family enjoys going to the beach, hiking, camping, and traveling. She also has a love for yoga, dancing, and art history.
CHRISTOPHER COGAN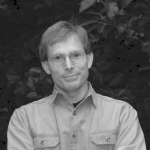 Christopher teaches and conducts research on biodiversity, coastal issues, and science literacy.  He worked for seven years in Germany, where he worked on new methods to prioritize international science research funding to address coastal climate change in the Arctic.  Prior to his work on coastal ecosystems, he worked for several years on the US Gap Analysis Project, a national program to map and assess levels of environmental protection for improved land use management.  Christopher has also studied California condors for many years, beginning with backcountry trips with the late Dick Smith, employment as a condor biologist with the U.S. Fish and Wildlife Service, and graduate work at U.C. Santa Barbara. "For most of my life I have been involved with the Los Padres National Forest," says Dr. Cogan. "It has always been clear that environmentally responsible citizens and stakeholder groups play a critical role in the successful management of these wild places." He lives in Camarillo, where he enjoys bike rides, photography, and rock climbing with his family.