Another great year in the books! We are excited to take on the new challenges 2018 will bring, but first let us share some of the great things we accomplished in 2017.
We couldn't have accomplished any of this work without the strategic support of our members, donors, and volunteers. Click here to make a donation so that together we can carry our momentum forward into the New Year!
The Forest Service canceled plans to clear native chaparral habitat in a remote corner of the mountains along the Gaviota Coast after ForestWatch and friends challenged the project in federal court. Thanks to our efforts, the last remaining populations of the rare Refugio manzanita will remain intact.
Earlier this year, the president issued an executive order instructing the Secretary of the Interior to review the protected status of 27 national monuments, including our very own Carrizo Plain. We led a multi-faceted campaign to defend the Carrizo Plain National Monument, collecting over 4,000 letters and hand-delivering them (by bicycle!) to our nation's capital.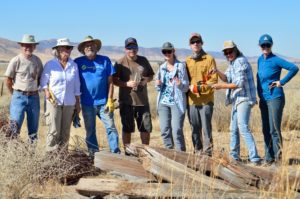 MADE OUR PUBLIC LANDS CLEANER AND GREENER
ForestWatch worked with more than 300 volunteers who contributed 2,400 hours removing 4,000 pounds of trash, 1,000 feet of barbed-wire fencing, and invasive plant infestations from local public lands.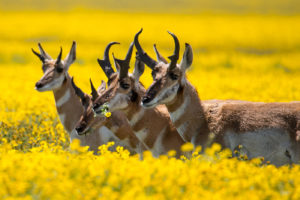 ENGAGED NORTHERN SANTA BARBARA AND SLO COUNTIES
Over 160 local business owners, 50 community groups, and 30 local elected officials joined ForestWatch to show their support for the Carrizo Plain National Monument.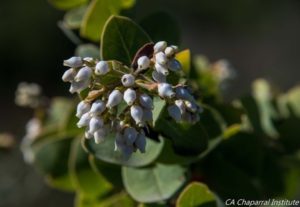 IDENTIFIED ANOTHER ENDANGERED SPECIES
ForestWatch submitted a technical request to add the Refugio manzanita to our nation's list of endangered species. This rare plant is only found along a narrow strip of the Gaviota Coast.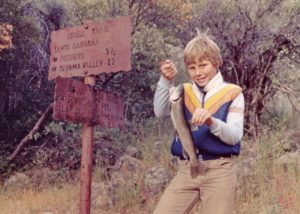 FILED SUIT TO RESTORE STEELHEAD
ForestWatch and friends filed a lawsuit to prevent the extinction and ensure the safe passage of endangered steelhead trout to their ancestral home in the Sisquoc River.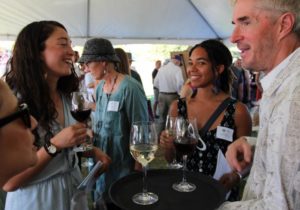 HOSTED WILD! SUCCESSES
Together, our Ojai WILD! and Santa Barbara WILD! benefit events raised over $260,000 to protect and preserve our local backcountry.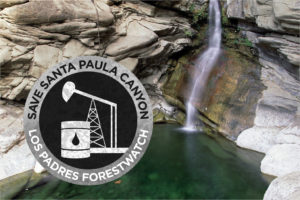 CONTINUED TO PROTECT SANTA PAULA CANYON
ForestWatch filed two more appeals after Ventura County planners allowed drilling to begin in Santa Paula Canyon, despite our pending lawsuit against an oil company's plan to drill 19 new oil wells.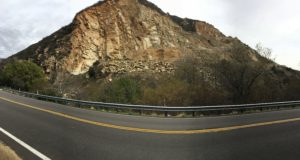 PROTECTED VIEWS ALONG SCENIC HWY 33
As a result of letters sent by community members, the Ventura County Board of Supervisors agreed to require a quarry operator to better protect views along a stretch of Scenic Highway 33.