condor [kon' dor'] n. (1) the largest flying bird in the Western Hemisphere; (2) an iconic symbol of wilderness, commanding the skies and offering hope for the future; (3) the most honored bird in native culture and ceremony; (4) one who soars across the landscape, traveling long distances with skillful determination and a bird's-eye view.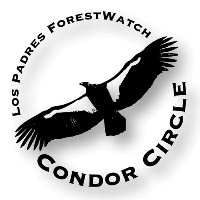 The Condor Circle is a dedicated group of top-level donors who serve as the core foundation for ForestWatch's path-breaking conservation work, giving $1,000 or more annually to our local forest protection efforts. Condor Circle members make a significant, long-lasting impact for the preservation of wildlife, wild places, and free-flowing rivers across the Los Padres National Forest and the Carrizo Plain.
As a local nonprofit organization, our work to preserve our region's great outdoors depends solely on the support of our members. By joining the Condor Circle today, you are investing in the health and future of our community and taking bold and determined action to conserve our region's wildlands.
EXCLUSIVE BENEFITS
Condor Circle patrons receive all of the benefits enjoyed by ForestWatch members, including our quarterly newsletter, annual report, and email alerts. In addition, we proudly offer these benefits exclusively to our Condor Circle supporters: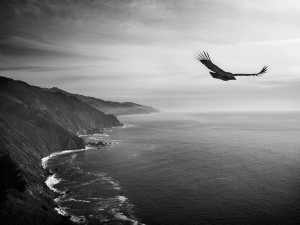 Invitation to our annual Condor Circle reception
Opportunity to visit a unique area of our local backcountry with ForestWatch
Insider updates on the issues that matter most to you
Recognition on ForestWatch's special Condor Circle web page
A special gift
HOW TO JOIN
To join the Condor Circle, you can make your gift online, by phone, or via mail to the address below. For more information, please contact our Membership & Giving office at 805.617.4610 x2 or serena@LPFW.org. Thank you for soaring with us!
2017-2018 Condor Circle
Peter & Rebecca Adams
Richard Alberts
Rachael & Griffin Barkley
Scott & Ella Brittingham
Cecilia Brown
Michelle & Ed Buchman
Sandy Buechley
Tom Budlong
Charles Casey
Yvon & Malinda Chouinard
Carolyn Cogan & Jules Zimmer
Deckers Brands
David & Anna deLaski
Carlos Diaz-Saavedra
Dan & Rae Emmett
Environment Now
Gregory & Elisabeth Fowler
Laura & Steve Francis
Alice Gillaroo & Susan Jorgensen
Dennis Hadenfeldt
Harris Foundation – Louise Heydt
Bill Hart & Connie Eaton
Karen Hellmuth
Jay & Sirie Keefrider
John S. Kiewit Memorial Foundation
Ed & Andrea Kish
Patricia Krout
Terri & Alex Laine
Ruth Lasell & Robert Bonewitz
Hollis Lenderking
Gunnar Lovelace
LUSH Cosmetics
Markow Family Foundation
Dick & Marilyn Mazess
Roger McDivitt
Stuart Meiklejohn & Mary Ann O'Connor
Sharon Metsch
Allan Morton & Peet Steinmetz
Michael Mulligan & Joy Sawyer-Mulligan
North County Watch
Gail Osherenko & Oran Young
Jack & Sheri Overall
Jennifer & Nelson Owyoung
Patagonia
Russell Radom
Scott Renger
Rose Foundation for Communities & the Environment
Amanda Rowan
Santa Barbara Foundation
Gordon & Karen Seabury
Melissa & Christian Riparetti-Stepien
Bill & Jill Shanbrom
Jennifer Smith
Jack & Judy Stapelmann
Judi Stauffer
Ethan & Hilary Stone
Sam and Christiana Thomas
Tomchin Family Foundation
Topa Topa Brewing Company
UCSB Coastal Fund
Marilyn Wallace & Maurice Chasse
David Welborn & Ann Hunter-Welborn
Richard & Frederica Welch
Richard & Paula Whited
Marc Whitman
Ronald & Charlotte Williams
Bob & Katy Zappala
Anonymous