On Thursday, July 16, 14 Patagonia volunteers – consisting of employees from the Great Pacific Iron Works store and Patagonia's Retail Department – volunteered with Los Padres ForestWatch to clean up an illegal target shooting site in an unnamed tributary to the Sespe Creek. Over the course of a few hours, the 14 volunteers gathered up close to 400 pounds of shell casings, glass shards, clay pigeons, and other microtrash along with computer components, a satellite dish, and a microwave. The trash was hiked out to the road where it would later be retrieved by US Forest Service officials.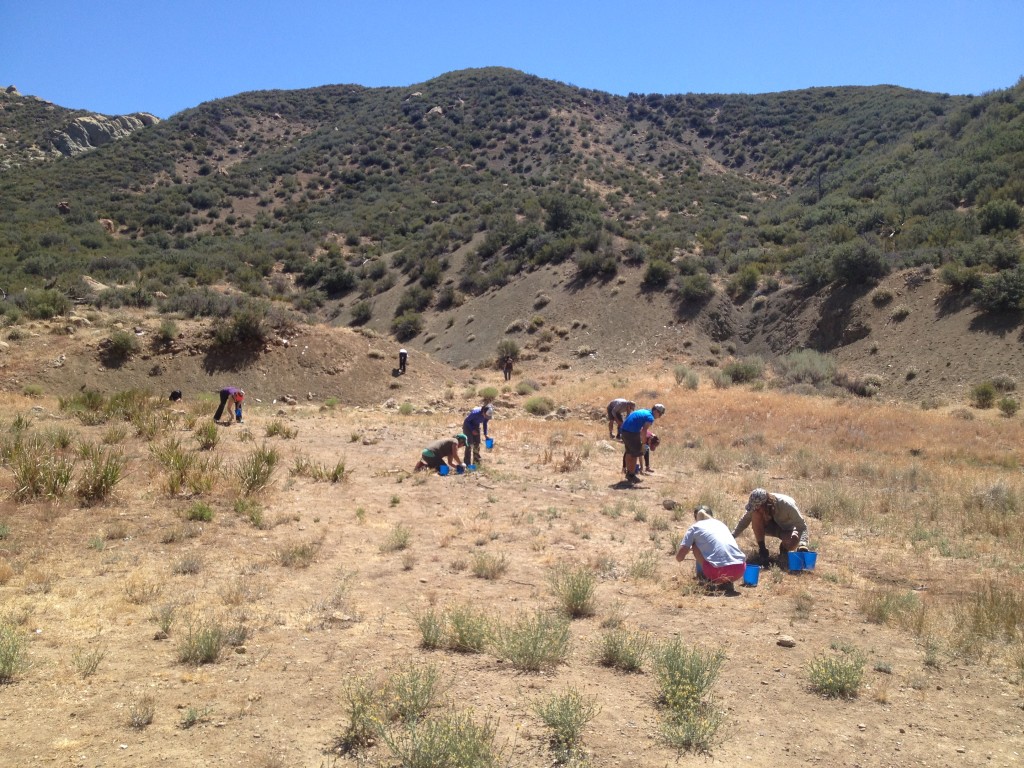 This unnamed drainage has long been the site of unchecked target shooting, and has been visited by ForestWatch field volunteers several times within the past two years, with volunteers hauling out over 960 pounds of trash on prior events. ForestWatch volunteers have also completely removed a large population of invasive tamarisk from the creek within the past two years. ForestWatch looks forward to working with the USFS to see this and other unregulated shooting areas permanently closed in favor of a few dedicated and well-managed sites, as other Southern California forests have been doing for years.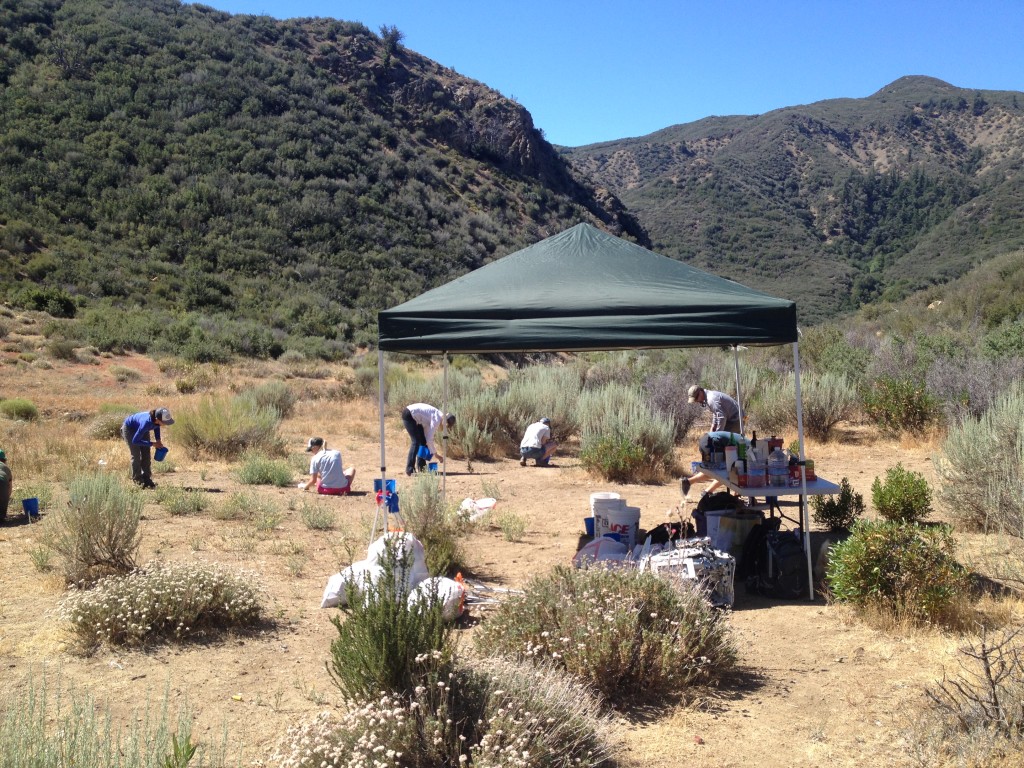 A huge thank you to all the Patagonia volunteers that helped out last Thursday and everyone that has helped out here in the past!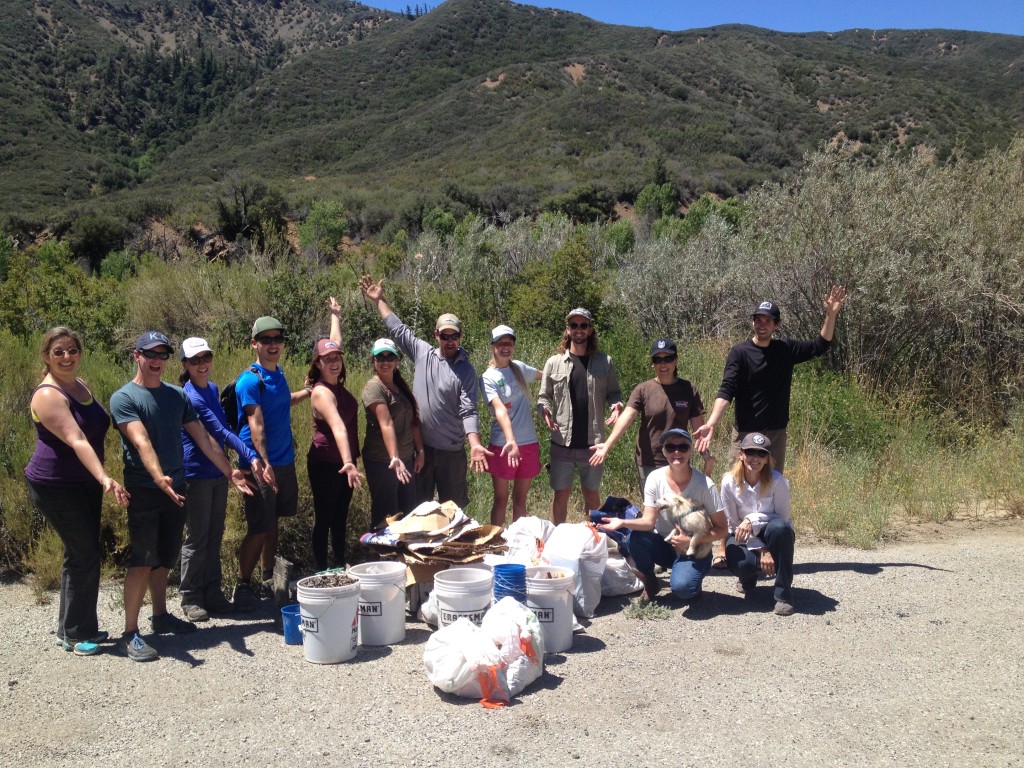 Since 2007, ForestWatch volunteers have removed over 15,000 pounds of microtrash and other trash from the Los Padres National Forest. For more information about ForestWatch's volunteer projects or to get involved, visit LPFW.org/volunteer.