This post is about our second venture to cleanup this grow site —
click here to get the back-story and read about our first!
Yesterday, a second group of ForestWatch volunteers–some of them veterans of our previous foray–hiked back out to the site of our last cleanup in an attempt to finish the job.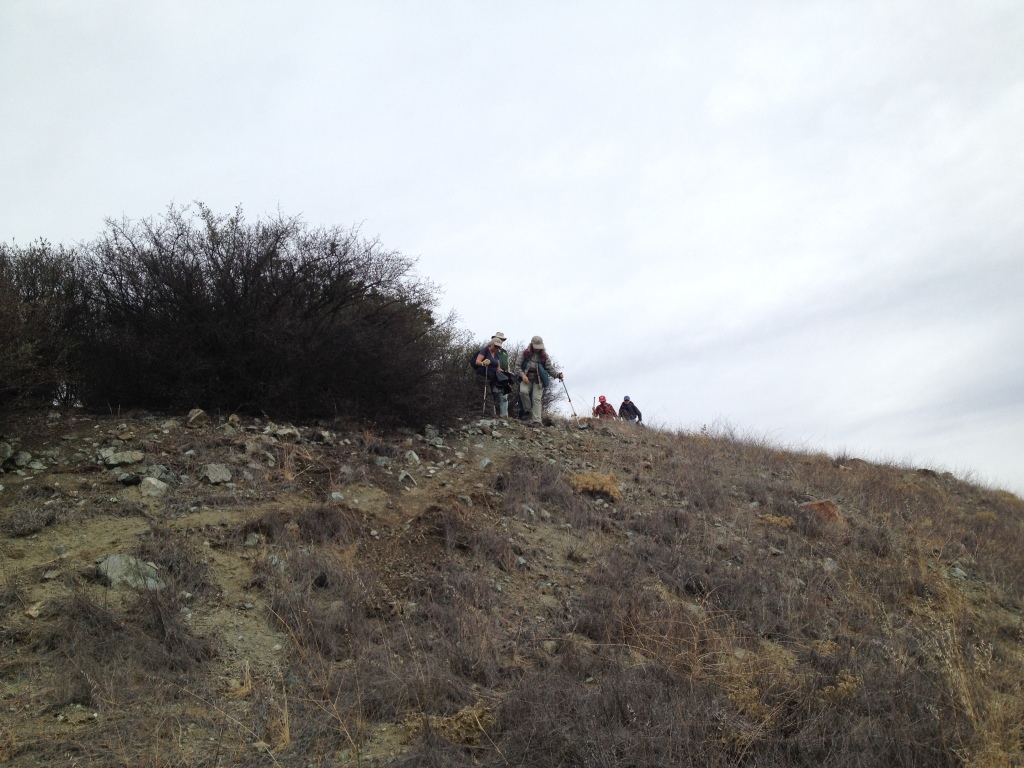 This time, unhindered by media intrusion, our determined and hardworking volunteers set out to work throughout the steep slopes of the grow site. While many of the volunteers worked to cleanup the trash left behind, a small group followed the trail of irrigation tubing through small gullies and ridges to find its source and return flow to the creek that it stole from. Nearly half a mile later, the team found the source and made the appropriate cuts to return flow. What was able to be removed of the half mile of irrigation tubing was hauled out, while the rest unfortunately was cut and left stuck where it was.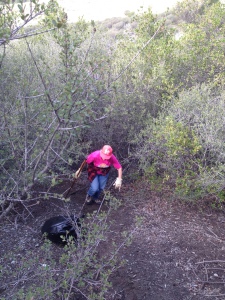 Back at the grow site, the larger group of volunteers bagged up hundreds of pounds of trash that was ready to be carried back to the awaiting pickup truck. Carrying the trash out proved to be just as difficult as gathering it up, as the pickup truck was nearly a quarter mile away past a barbed wire fence and long, steep inclines. In the end, the extracted trash nearly filled the back of the pickup truck, but our work is not done yet.
We'll have to venture out once more to this site to fully cross it off our list. If you're interested in learning more or signing up for future events, please contact Tanner via tanner@lpfw.org or (805) 617-4610×3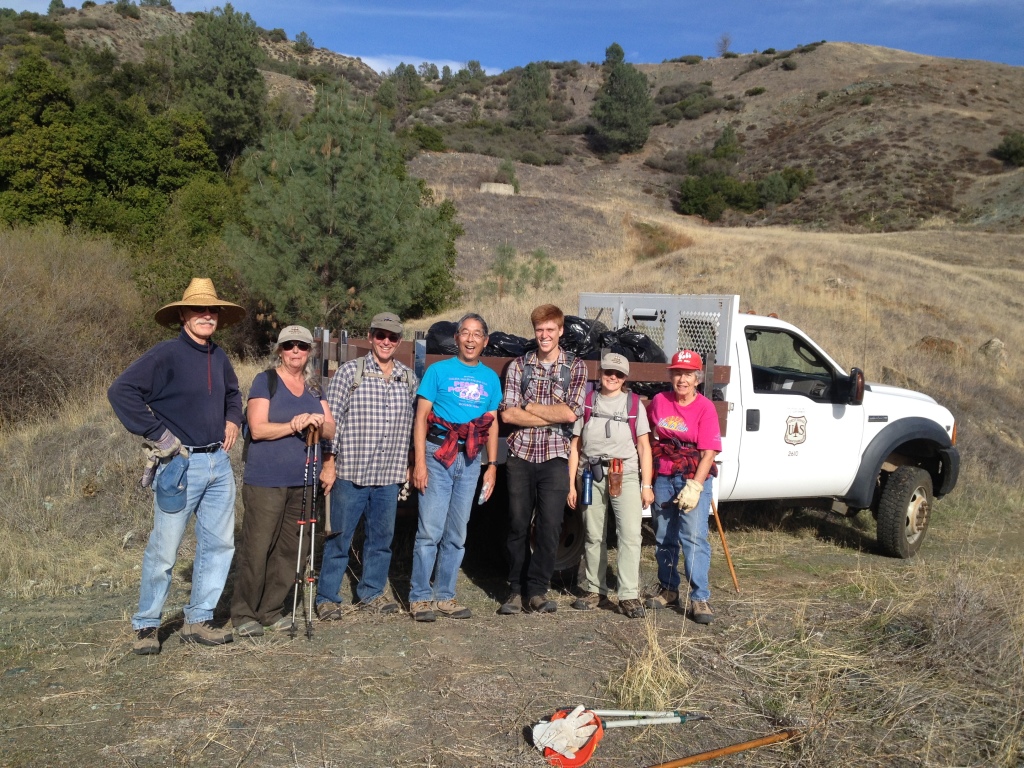 Huge thank you to UCSB's Coastal Fund for supporting ForestWatch's summer and fall volunteer projects!