Membership Newsletter
Welcome to the official membership publication of Los Padres ForestWatch! It's printed three times per year and mailed directly to our members as soon as it leaves the printing press, then posted to our website a few weeks later. To protect our natural resources, our newsletter is printed with vegetable-based inks on 100% post-consumer recycled paper that is produced using renewable wind power.
Current Edition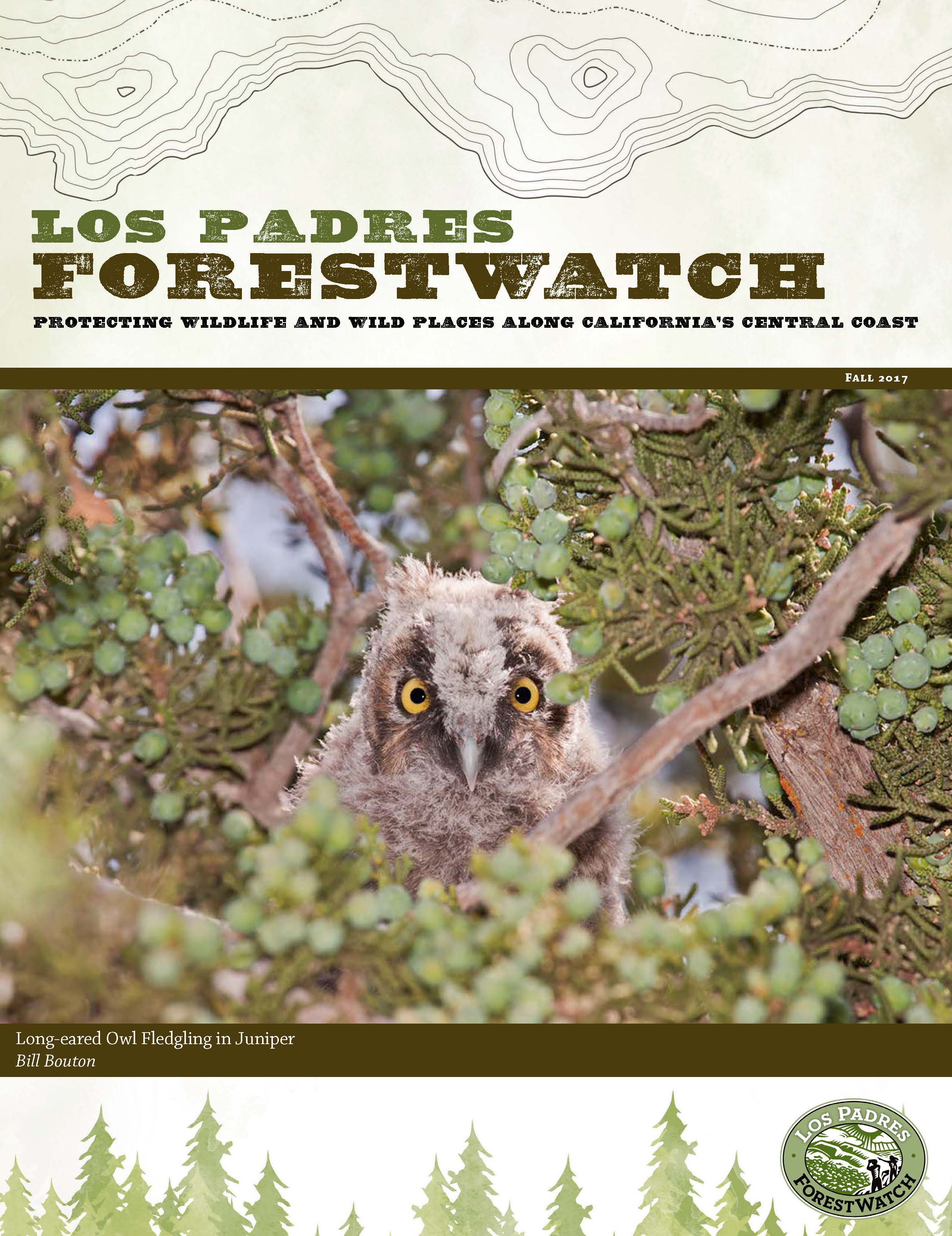 In 2017, the political climate in Washington, D.C. abruptly changed with the beginning of a new Trump presidency and a Congress willing to sell off our public lands and let industries like oil and gas degrade them for their own profit. We created an action plan to protect and defend public lands along California's Central Coast during this era of renewed attacks on these treasured landscapes. Read more to learn what we're doing and how you can help!
A report released by Los Padres ForestWatch identifies unregulated target shooting as one of the most serious threats to natural resources and public health and safety in the Los Padres National Forest. The report recommends that the U.S. Forest Service close the forest to target shooting, consistent with how the other three national forests in southern California are managed.
The comprehensive report summarizes the results of our multi-year investigation encompassing more than one million acres of public land in San Luis Obispo, Santa Barbara, Ventura, and Kern counties.
Other Publications
GIS Maps
Over the years, our stellar GIS interns and staff have produced maps to help us better understand spatial correlations within the forest and support our advocacy efforts. Here is a selection of some of the work our interns have produced.
Annual Report