In late June, a crack team of Los Padres ForestWatch volunteers cleared nearly 500 lbs. of spent casings and blasted targets near Kings campground and the site of the former Gold Hill guard station, along the eastern flank of Alamo Mountain.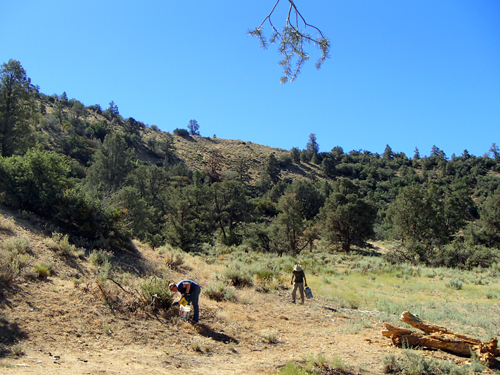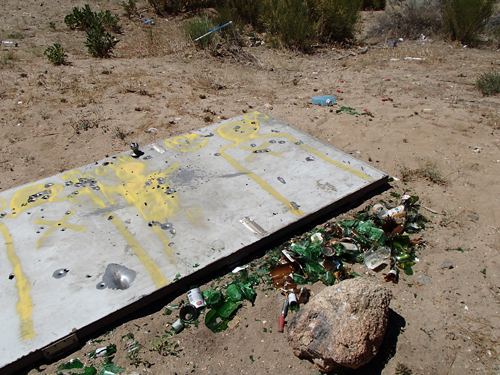 Both sites have long been popular for unchecked target shooting, and have been visited by ForestWatch field volunteers several times over the past year. ForestWatch looks forward to working with the USFS to see such unregulated shooting areas permanently closed in favor of a few dedicated and well-managed sites, as other Southern California forests have been doing for years.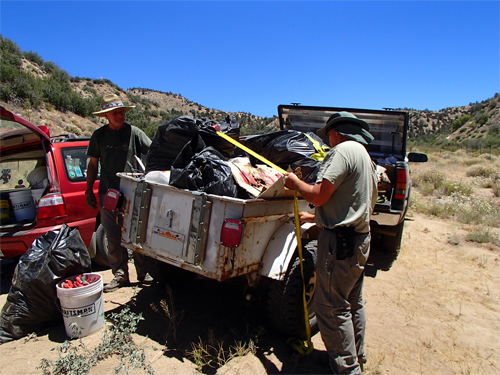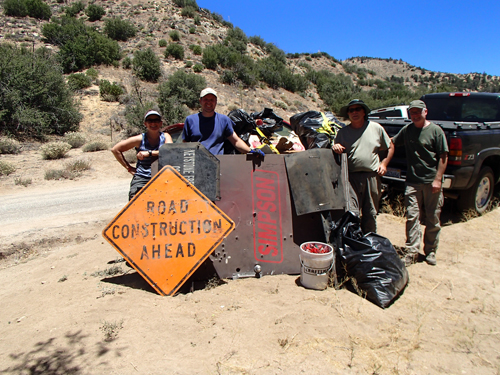 Thanks to our volunteers for all their hard work, and to UCSB's Coastal Fund for supporting Los Padres ForestWatch's 2014 volunteer projects.
Since 2007, ForestWatch volunteers have removed over 12,000 pounds of microtrash and other trash from the Los Padres National Forest. For more information about ForestWatch's volunteer projects or to get involved, visit LPFW.org/volunteer.