Today, the U.S. Forest Service released its draft decision specifying the levels of development that will be allowed in sixteen roadless areas spanning 421,000 acres in the Los Padres National Forest in Santa Barbara, Ventura, Kern, and San Luis Obispo counties.
Despite widespread public support for more wilderness protections in the Los Padres National Forest, the draft decision does not protect any new wilderness areas here – in stark contrast to the other three national forests in southern California, where the Forest Service is recommending 104,801 acres for wilderness protection.
The draft decision adopts the same no-new-wilderness policy that was first proposed last year in conjunction with a Draft Environmental Impact Statement (DEIS). During the comment period on the DEIS, the public submitted more than 10,000 comments asking forest officials to reconsider the proposed no-new-wilderness policy and urging the agency to recommend several roadless areas for permanent wilderness protection. A wilderness recommendation would immediately bar development in these pristine areas.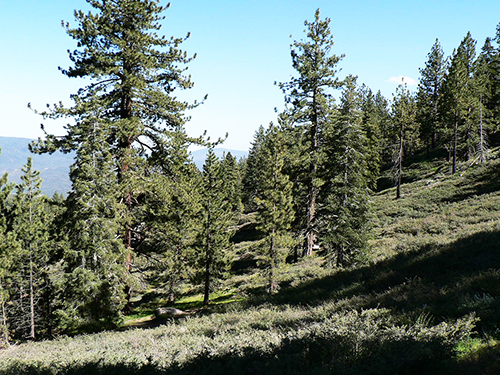 "Residents and forest users from throughout the Central Coast have spoken loud and clear about wanting more of our local forest protected as wilderness," said Jeff Kuyper, executive director of Los Padres ForestWatch, a nonprofit organization that generated more than two thousand comments demanding more wilderness protections for the Los Padres National Forest. "Unfortunately, this no-new-wilderness policy keeps some of our region's most remote, undeveloped lands open for oil drilling, mining, and other types of development."
The no-new-wilderness policy was first announced in February 2013, when the U.S. Forest Service proposed long-awaited changes to the management plan for the Los Padres National Forest and released the DEIS for public review and comment. The proposed changes prohibited motorized vehicles across more than 300,000 acres of forest land – a good first step – but the Forest Service failed to recommend a single acre for wilderness designation, the highest level of protection for national forest lands.
In May 2013, thousands of local residents flooded the U.S. Forest Service with comments demanding that forest officials place stronger, more permanent protections across pristine areas of the Los Padres National Forest. When the comment period closed, the Forest Service had received more than 10,000 comments, the vast majority of which asked the agency to adopt Alternative 3. That alternative – dubbed the Recommended Wilderness Emphasis Alternative – would recommend permanent wilderness protections for many of the roadless areas in the Los Padres National Forest.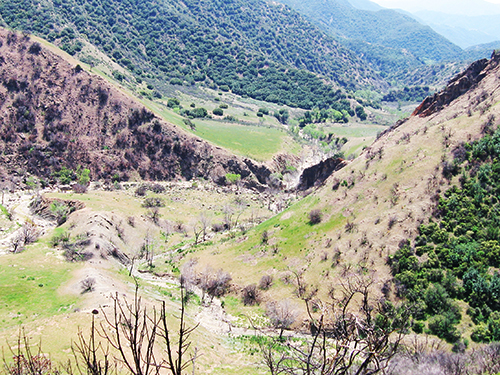 Also during the comment period, more than fifty local land and water conservation organizations – with a collective membership of more than 20,000 residents – joined ForestWatch in asking the Forest Service to protect more lands as wilderness. Two expert wildlife agencies – the U.S. Fish & Wildlife Service and NOAA Fisheries – also weighed in, recommending that the Forest Service identify certain lands for wilderness protection to safeguard habitat for endangered species like the California condor and southern steelhead. Several local elected officials also submitted letters promoting more wilderness protections in the Los Padres National Forest.
Instead of recommending these lands for wilderness designation, the Forest Service selected Alternative 2a, which places them under the Back County Non-Motorized (BCNM) zoning classification, leaving them vulnerable to development. While BCNM does increase the amount of protection for these lands, several types of development are allowed on lands zoned as BCNM, including:
oil exploration and drilling
mining
communication facilities
"temporary" road construction
other energy development
disposal/sale of public land to private interests
commercial harvesting of wood and other forest products
replacement of native vegetation with non-native invasive weeds
These development activities are all allowed on BCNM lands, but they are prohibited in areas recommended for wilderness designation.
Recommending areas for wilderness designation is the first step toward securing permanent protection for these lands under the Wilderness Act of 1964. The Wilderness Act is America's strongest land conservation tool – wilderness lands are forever protected from development. Camping, hiking, horseback riding, fishing, and hunting are all allowed in wilderness.
"Wilderness protection is the best way to ensure that we can continue to enjoy clean mountain streams, wildlife habitat, and the great outdoors without threat of development," said Kuyper. "We will continue to work with the Forest Service and other stakeholders to reverse this no-new-wilderness policy so that our local forest lands receive the protection they deserve."
The public has a 60-day period in which to file formal objections with the agency. The objection period begins today and ends on March 18, 2014. After considering the objections, the Forest Service is expected to issue its final decision later in 2014.
Supporting documents for the USFS's Southern California National Forests Land Management Plan are all available on the USFS website; see links below to key documents.
Southern California National Forests Land Management Plan Amendment — Objection Period Letter
Southern California National Forests Land Management Plan Amendment — Los Padres National Forest Draft Record of Decision
Southern California National Forests Land Management Plan Amendment — Final Supplemental Environmental Impact Statement (Final SEIS)
To view the relevant maps and other supporting files, see the full list of Project Documents here.