Sunday, April 19, 2015
2:30 – 5:30

at The Thacher School's picturesque Diamond Hitch Camp
along the foothills of the Los Padres National Forest
5025 Thacher Road, Ojai (directions)
Map to Diamond Hitch from Campus
Gather with family and friends to celebrate a decade of conservation victories at our Eighth Annual celebration at Diamond Hitch Camp, a picturesque site near Thacher Creek along the foothills of the Los Padres National Forest! Enjoy a gourmet barbeque supper under the oaks, live music, nature walks, and a silent auction followed by a spirited live auction. Join us in celebrating the coming of Spring and our region's wild places and wildlife. See you at Diamond Hitch!
Nature Hikes

Our naturalists will take you on an adventurous trek through the foothills of Diamond Hitch Camp, sharing stories about local plants and wildlife and the surrounding terrain. These hikes begin at 1:00pm and conclude in plenty of time to attend Ojai Wild! at 2:30.

Benefit Auction

Join together with family and friends and get ready to bid on a unique and exciting collection of items that will be offered at this year's live and silent auction. Check back soon to view our list of live auction items!

Supper & Spirits

Delicious hors d'oeuvres served with brews from Figueroa Mountain Brewing Co., white wine from Alma Rosa Winery & Vineyards, and red wine from Martian Ranch and Vineyard and Harrison Clarke Wines, followed by a gourmet barbeque under the oaks prepared with local and organic ingredients and a delicious dessert all provided by Chef Richard Maxwell and his crew. Vegetarian options available. See the menu here!

Live Music

We're excited to host funky-folk band, Blue Suede Sus, as this year's live music performance!  This fun and exciting band is fronted by vocalist and guitarist, Sus Corez. Supporting her are Meiners Oaks residents, Barney Tower on guitar and mandolin, and Rosie Tower on bass, both of whom have played with just about everyone including the Restless Hillfillies. Last but not least, the band is rounded out by the accomplished violin player, Bob Ryman from Ventura.
EVENT SPONSORS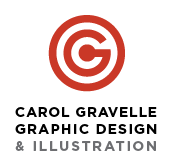 FOOD AND DRINK SPONSORS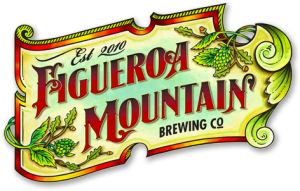 HOST COMMITTEE
 Griffin & Rachael Barkley
Dick & Marilyn Mazess
Steve & Sharon Metsch
Michael Mulligan & Joy Sawyer-Mulligan
Allan S. Morton & Peet Steinmetz
Nancy Even & Joel Ohlgren
Jon & Erin Ohlgren
Gail Osherenko & Oran Young
Russ & Barbara Radom
Bill & Jill Shanbrom
Richard & Paula Whited
Richard & Frederica Welch