2013 Wild & Scenic Film Festival on Tour
hosted by Los Padres ForestWatch


Tickets go on sale August 16th! Click here to purchase.
The largest environmental film festival in the U.S. is coming to Santa Barbara! Join Los Padres ForestWatch as we host the Santa Barbara stop of the 11th Annual Wild and Scenic Film Festival on Tour at the historic Marjorie Luke Theatre at 721 E Cota St from 5:30pm – 9:30pm on Saturday, September 28 2013 (directions).
The Wild and Scenic Film Festival brings together award-winning environmental and outdoor adventure films in a spirit of inspiration and education. This family-friendly evening will leave you feeling inspired and motivated to go out and make a difference in your community and around the world!
This year's films were chosen from among the favorites at the annual film festival held in the Sierra Nevada foothills each January. The festival has grown to receive local, regional, and national acclaim for celebrating the spirit of environmental activism and has become the largest traveling festival of its kind in North America, hitting more than 70 cities across the country. The films for this stop on the tour were selected because of their relevance to issues we face locally.
The film festival will also include a pre-film reception, raffle and information booths staffed by local nonprofit conservation organizations and event sponsors. A benefit for ForestWatch, this event will be an entertaining and moving experience not to be missed!
Evening Schedule
5:30pm
Film festival begins with a local Environmental Fair featuring information booths & displays hosted by local nonprofit conservation organizations and sponsors, several raffles, and some tasty treats and drinks available to festival patrons. Fair participants include Los Padres ForestWatch, Santa Barbara Channelkeeper, Environmental Defense Center, Santa Barbara Botanic Garden, Naples Coalition, Santa Barbara Audubon Society, NatureTrack, and Gaviota Coast Conservancy!
Raffle prizes include:
6:30pm
Films begin.
Get Tickets
Tickets still available! Click here to purchase, or contact Diane Devine at diane@LPFW.org or 805 617 4610 x2. Tickets will also be available at the door at the Marjorie Luke Theatre the evening of the show.
We'll see you at the show!
Film Lineup
On the evening's bill:
How The Kids Saved The Parks (watch trailer below)
You know those movies where the kids get together and do something awesome? When they unite to overcome insurmountable odds? Maybe win the championship from the favored bad guys. Maybe embark on an epic quest to stop the grown-ups from doing something stupid. This is one of those movies, except this one really happened. This is the story of a group of great kids that worked day and night to save the California State Park they love.


Last Light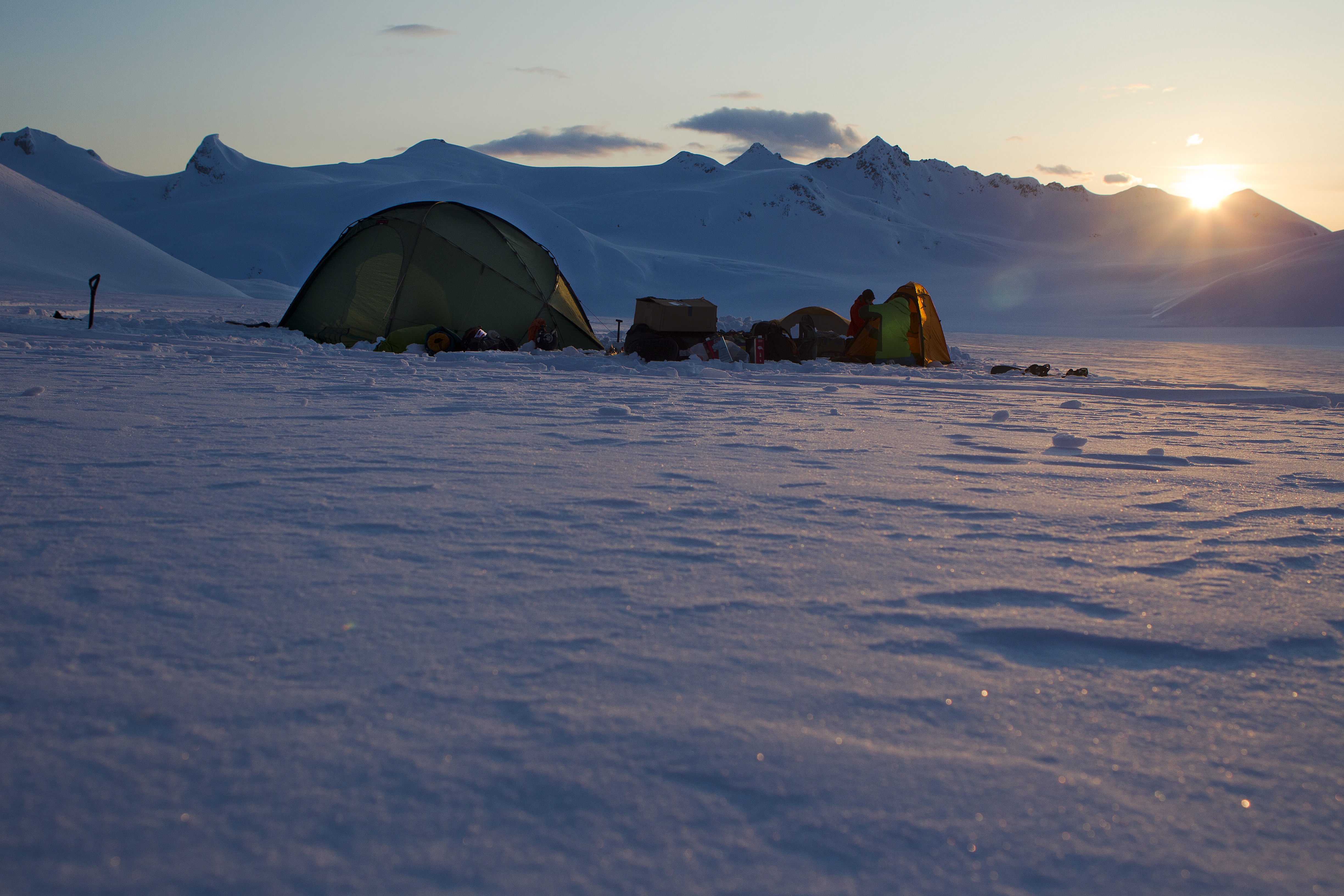 There is an undeniable magic in alpenglow– the final seconds of a day's light that give mountains impossible texture and life before falling into shadow. In the endless spring hours of Haines, Alaska, light is as bountiful as snow. But to capture the best of both, that singularly lit moment that turns powder into frozen red fire, you must live all day in the midst of them; ready to drop in long after the helicopters have gone home and your line is made magic in the last of the light — presented by Patagonia.
Public Lands, Private Profits: Too Special To Drill
The Center for American Progress, in partnership with the Sierra Club, undertook a series of video mini-documentaries that revealed three places held in the public trust threatened by pending proposals to mine and drill in or around them. "Too Special To Drill" focuses on how natural gas drilling would bring an ignoble end to Wyoming's spectacular Noble Basin and its residents' exceptional way of life.
Return Flight: Restoring the Bald Eagle to the Channel Islands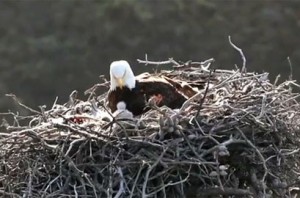 The bald eagle was once an important avian predator in the Channel Islands, a group of islands just off the coast of Southern California. Then in the early 60's the bald eagles disappeared due to egg collecting, hunting, and DDT contamination. This short film chronicles how a dedicated team of biologists and their partners has been working tirelessly for decades to bring the bald eagle back to the Channel Islands, leading to some amazing results.

The Man Who Lived on His Bike
"I love being on a bike. It helps me feel free. I get it from my dad. After 382 days spent riding through the streets of Montreal, being sometimes quite cold, sometimes quite hot – and sometimes quite scared, I dedicate this movie to him."
The Return
The Return documents the historic transfer of wild, genetically pure bison from Yellowstone National Park to the Fort Peck tribes of northeastern Montana. These are the first bison in over 100 years to leave the Yellowstone area alive.
The Water Tower (watch trailer below)
Three decades ago, filmmaker Pete McBride had the opportunity to climb Linana, the false summit of Mt. Kenya. He was 9. He discovered his first glaciers and became enthralled with this African mountain, the second highest in the continent, which produces 70% of Kenya's water supply. Today, it is changing. It's glaciers are retreating. Some have already vanished. McBride partners with Challenge21 climber Jake Norton and a team of local Kenyans and athletes to understand this iconic mountain's vast watershed and see how its transformation is rippling downstream. The journey is more than a climb, more than an expedition. It is a water wake up call and a physical and symbolic quest to find Ngai, the Samburu people's local water God, who is said to live atop this 17,057 foot "Water Tower".
The Way Home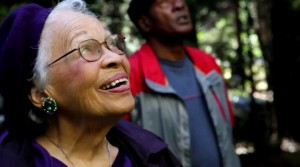 "You shouldn't have to convince people to go to paradise," — Shelton Johnson, Ranger, Yosemite National Park.
Although our national parks belong to all Americans, it's a sad fact that very few people of color ever set foot in some of our country's most beautiful places. Take a journey to Yosemite National Park with the Amazing Grace 50+ Club, a Los Angeles-based senior church group whose members are looking to reverse that trend.
Wild Things (watch trailer below)
Native carnivores balance ecosystems and keep wilderness healthy. But they are also seen as a threat to livestock, and for decades ranchers and government trappers have slaughtered them. The Wildlife Services program within U.S.D.A. kills a hundred thousand coyotes, wolves and other native carnivores annually. It is a battle against nature that is costly, brutal, and not very effective.  Does the battle really need to be fought? Wild Things introduces audiences to progressive ranchers learning to peacefully coexist with these animals and features scientists, conservationists and even former Wildlife Services trappers, who believe it is time for a major change in the way we treat our magnificent native carnivores.


About ForestWatch
Los Padres ForestWatch is the only nonprofit organization focused solely on protecting wilderness landscapes, wildlife habitat, and free-flowing rivers in the Los Padres National Forest and the adjacent Carrizo Plain National Monument. Proceeds from this festival will help us protect more than two million acres of our region's most intact wild places.
Volunteers and Sponsor
If you'd like to help us organize the film festival or help sponsor the event, we'd love to have you on board! Please contact Diane Devine at 805 617 4610 x2.