On a sunny spring afternoon, more than 250 ForestWatch supporters gathered under the oaks of the Thacher School's Diamond Hitch Camp in Ojai to generate almost $60,000 to support our local forest conservation work. Attendees enjoyed wine, beer, and appetizers while bidding on more than one hundred silent auction items amidst live music from Blue Suede Sus. Afterwards, Chef Richard Maxwell and his crew prepared a fantastic gourmet barbecue dinner, and we awarded Pat Veesart our annual Wilderness Legacy Award for his staunch advocacy for the preservation of the Carrizo Plain National Monument. The supper was wrapped up with an exciting live auction orchestrated by our master of ceremonies, Geoff Green, followed by gourmet cupcakes.
Our biggest fundraiser of the year, Ojai Wild! was a huge success – thanks to all of our friends, supporters, volunteers, and sponsors. We are grateful to all of you who made the event possible and we look forward to seeing you again next spring!
This slideshow requires JavaScript.
---
HUGE THANK YOU TO ALL OF OUR SPONSORS!
EVENT SPONSORS



FOOD AND DRINK SPONSORS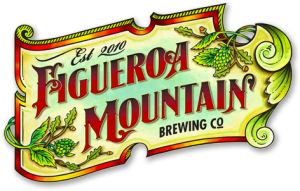 HOST COMMITTEE
Griffin & Rachael Barkley
Bill Hart & Connie Eaton
Ruth Lasell & Robert Bonewitz
Dick & Marilyn Mazess
Steve & Sharon Metsch
Michael Mulligan & Joy Sawyer-Mulligan
Allan S. Morton & Peet Steinmetz
Nancy Even & Joel Ohlgren
Jon & Erin Ohlgren
Gail Osherenko & Oran Young
Russ & Barbara Radom
Bill & Jill Shanbrom
Richard & Paula Whited
Richard & Frederica Welch
SILENT AUCTION CONTRIBUTORS