Ojai WILD!

Each year in June, ForestWatch — in conjunction with The Thacher School and Patagonia — hosts Ojai WILD!, the largest gathering of outdoor enthusiasts along the Central Coast. The event is a benefit for ForestWatch and raises critical support for our local forest protection efforts. It takes place at the school's beautiful Upper Field in foothills of the Los Padres National Forest where you can enjoy a gourmet supper, live music, and local wines and craft brews, followed by a spirited live auction. Join us in celebrating the coming of Summer and our region's wild places and wildlife. Click here to read more about Ojai WILD!
Santa Barbara WILD!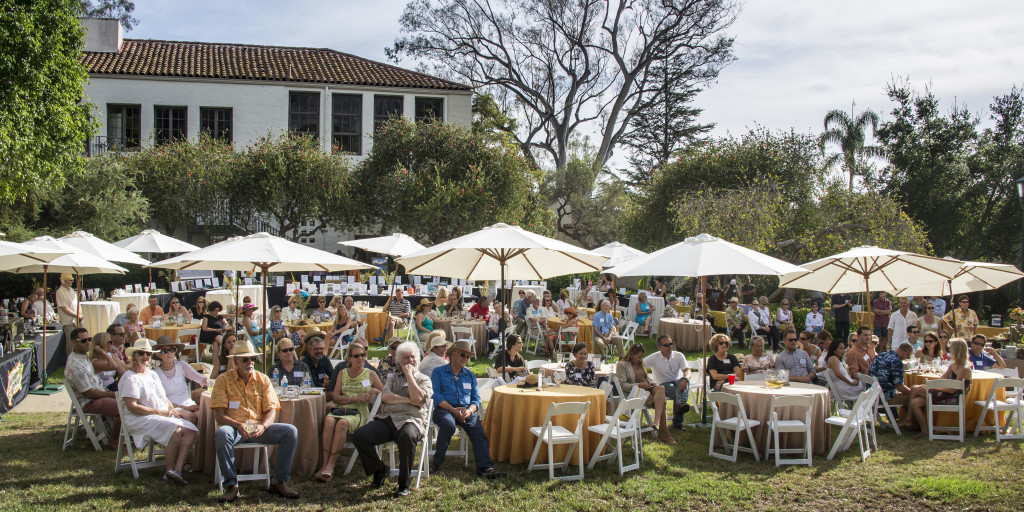 Each year in October, Los Padres ForestWatch — with the support of Toad&Co, Deckers, and The Towbes Group — is proud to host Santa Barbara WILD! This fun afternoon features a gourmet dinner with local and organic ingredients, local wines and craft brews, an exciting live and silent auction, and live music at the historic Riviera Park Gardens in Santa Barbara. All proceeds benefit our local forest protection efforts. Join us at this exciting and worthwhile conservation event! Read more about Santa Barbara WILD!
Gallery 113 Benefit Art Sale – October 2016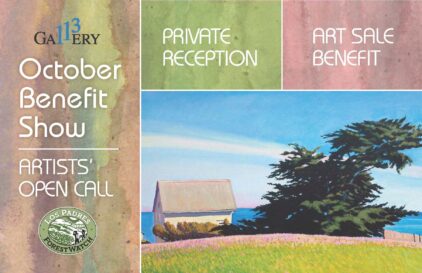 Throughout the month of October, join us at Gallery 113's annual October Open Call and Benefit Show. We are thrilled that the Santa Barbara Art Association has selected Los Padres ForestWatch as this year's beneficiary! Visit between now and October 31 and purchase art to support our good work. On Thursday, October 6 from 4-5pm, come for an exclusive and private ForestWatch Member Reception with wine and appetizers — your chance for a sneak peak before the show's grand opening to the public on First Thursday. It all takes place at Gallery 113 in La Arcada Court, 1114 State Street in downtown Santa Barbara.
ARTISTS' OPEN CALL! Submit your artwork to be judged by local artist Michael Drury. Entry cost is $15 or $25 for two. Contact the gallery at 805.965.6611 for more details.
Membership Gatherings
Open to current ForestWatch members and their guests, our Membership Gatherings are a great way to mingle with fellow LPFW supporters while enjoying local wines and beer and tasty appetizers. Our membership gatherings are held throughout the year in various locations around the Los Padres National Forest in San Luis Obispo, Santa Barbara, and Ventura counties. Each gathering features a guest speaker. If you're not currently a member, click here to become a member and we'll see you at our next gathering!
Wild and Scenic Film Festival
Each year, Los Padres ForestWatch hosts the Santa Barbara stop for the largest environmental film festival in the United States!
The Wild and Scenic Film Festival brings together award-winning environmental and outdoor adventure films in a spirit of inspiration and education. This family-friendly evening will leave you feeling inspired and motivated to go out and make a difference in your community and around the world!
Each year's films are chosen from the favorites at the annual film festival held in the Sierra Nevada foothills each January. The festival has grown to receive local, regional, and national acclaim for celebrating the spirit of environmental activism and has become the largest traveling festival of its kind in North America, hitting more than 70 cities across the country. The films for each stop on the tour are selected because of their relevance to issues faced locally.
The film festival will also include a pre-film reception, raffle and information booths staffed by local nonprofit conservation organizations and event sponsors. A benefit for ForestWatch, this event will be an entertaining and moving experience not to be missed!