A hearty crew of ForestWatch volunteers descended on Chuchupate Ranger Station this past weekend to help rid the grounds and adjacent wetland of numerous invasive plant species, most notably two forms of pepperweed that threaten to overtake native vegetation. One of those pepperweed varieties (Lepidium draba) is especially tenacious in this area, and can form dense infestations that crowd out native forage plants, adversely impacting local fauna.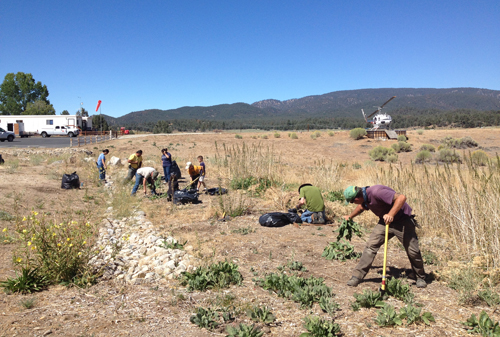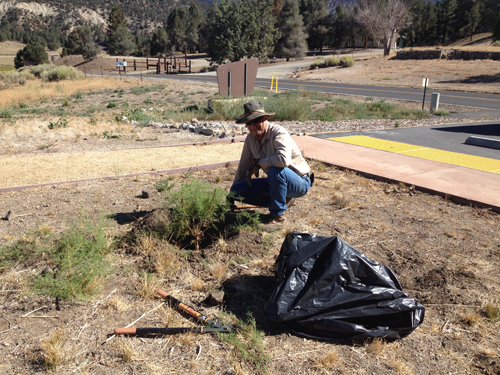 It was an enthusiastic team — with a healthy contingent of youth volunteers — that labored to remove hundreds of invasive plants, including 11 tamarisk found distributed across the grounds.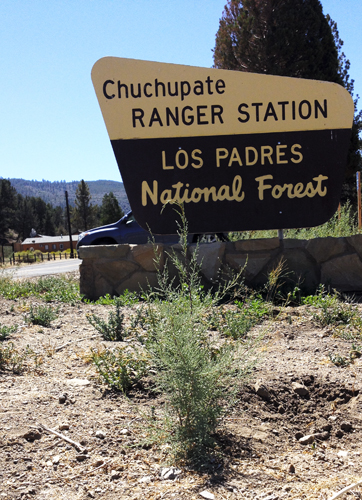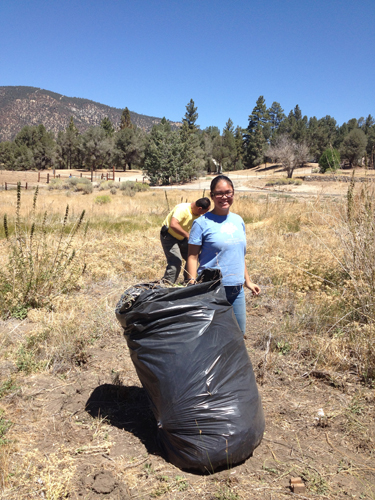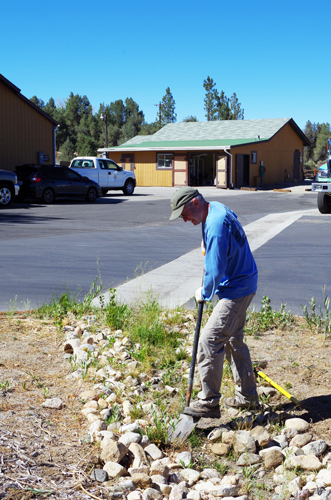 Thanks to our volunteers for all their hard work, and to UCSB's Coastal Fund for supporting Los Padres ForestWatch's 2014 volunteer projects.
Since 2007, ForestWatch volunteers have worked nearly every corner of the Los Padres National Forest, protecting watersheds and wildlife. For more information about ForestWatch's volunteer projects or to get involved, visit LPFW.org/volunteer.